Marble Countertops, Vanities, and more
Marble is synonymous with elegance and is a favorite when it comes to flooring, fireplace surrounds, shower walls and countertops. It's a chic and timeless element of classic design that will add an air of sophistication to any project. People greatly admire the bold veining that is characteristic of marble. Its pattern is larger in scale than stones like granite, which makes for a dramatic statement in large pieces like kitchen islands. Marble is famous for its elegant white shades, though it is available in a range of colors.
Marble is a porous stone and it will need to be sealed periodically. Almost immediately after installation marble may begin to show signs of patina. This adds to the unsurpassed charm and old world elegance of this exquisite natural stone.
Contact us today to discuss which stone is right for your project, or Visit Our Showroom!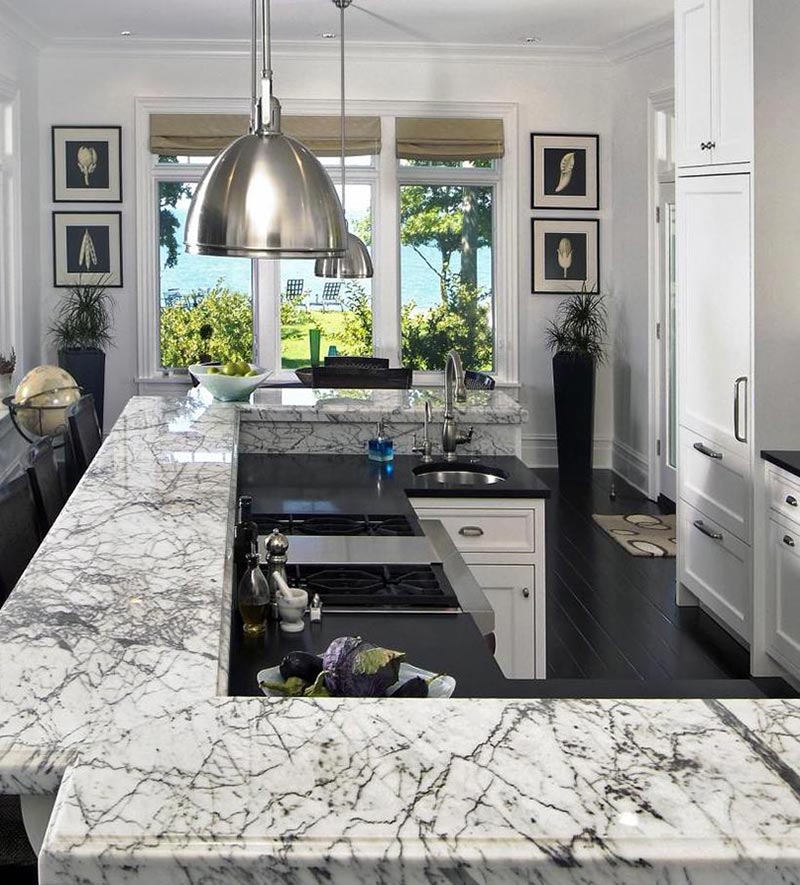 Visit Our Showroom
2703 Philadelphia Pike,
Suite D
Claymont, DE 19703
(302) 543-6739
M-F: 9am to 4pm
Saturday and after hour appointments available upon request.
Holiday Hours
July 4th: Closed
We can't wait to meet you!