Quartz Countertops, Vanities, and more
Quartz is a hard crystalline mineral that can be engineered in a variety of ways. Because of this, quartz comes in an endless variety of colors and styles that make it ideal for anyone wanting a truly custom countertop in their home or office.
Why use quartz?
One of the major reasons why quartz is such a popular choice is because of its natural luster. When light bounces off the surface of a quartz it projects a three dimensional look creating a stunning visual. If desired, quartz can have stone and glass incorporated for added aesthetics.
Quartz countertops are extremely durable because they are dense and hard. The average mix of natural quartz and manmade material is 93% natural and 7% manmade. Part of the 7% of incorporated manmade material contains binding resins that are added to give the countertop a solid and durable composition. This addition prevents staining, cracking, and chipping.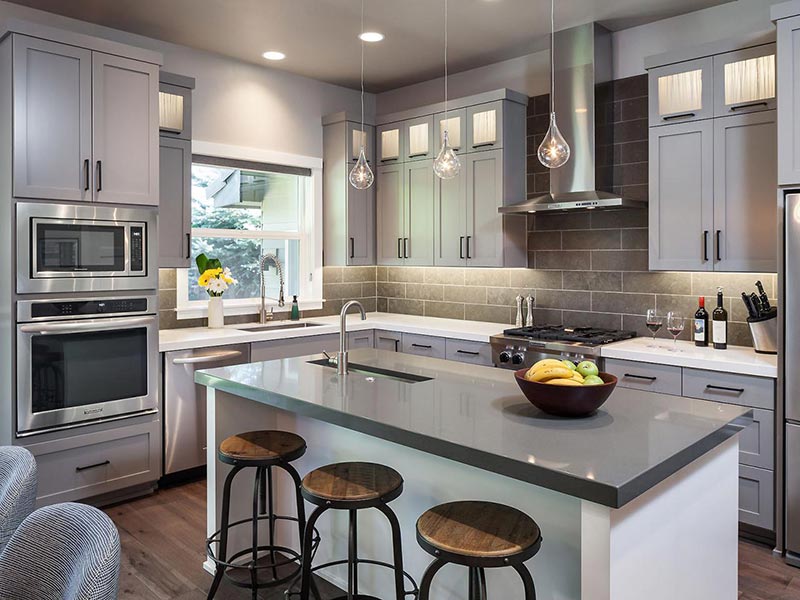 Elegantly Set in Stone has one of the largest selections of Quartz and Recycled Glass in the area. We are a retailer and certified fabricator of the following quartz lines:
Cambria
Silestone
Caesarstone
Emerstone
Polarstone
Q Quartz by MSI
Pental
Curava
Visit Our Showroom
2703 Philadelphia Pike,
Suite D
Claymont, DE 19703
(302) 543-6739
M-F: 9am to 4pm
Saturday and after hour appointments available upon request.
Holiday Hours
July 4th: Closed
We can't wait to meet you!